iOS 11 problems persist, though the easiest solution right now is to download the latest version of the software Apple just issued: iOS 11.0.2.
Yes, there have already been two updates to fix iOS 11 bugs.  What's the issue? Nothing, really. This is routine for Apple's yearly iPhone and iPad update.
With so many devices, so many carriers, so many various settings you may have ticked that others don't, there are minor problems you alone might face with iOS 11.
Do you have a specific iOS 11 problem not listed? Follow and tweet at us and we'll list it here and direct message you if we find a solution.
From issues getting the new iOS 11 update downloaded and installed on your device and problems the new operating system seems to have caused for your device to things just not being quite how you want them, we'll take a close look at all the problems with iOS 11 and what you can do to try getting past them.
1. Can't connect to a Wi-Fi network
One user has reported that their iPhone no longer allows them to join their personal Wi-Fi network, and they probably won't be alone in this.
Some preliminary steps to try resolving this issue would be to reset your phone, reset the Wi-Fi router (even if other devices are clearly connected to the internet through it) or forget the Wi-Fi network on your device and rejoin.
You can also attempt to reset the network settings of your device by going to Settings > General > Reset > Reset Network Settings – don't worry, this fix shouldn't erase anything on your phone.
However, the user who posted this issue tried many of these fixes to no success, so it may be a case of reverting back to iOS 10 and waiting for a fix to come from Apple.
2. Some apps are gone or not working properly
If you've been dragging along some old apps from phone to phone for a while now without updating them (either because you don't update them or because the creator won't update them) they may not work well with iOS 11. If they're old enough, or still 32-Bit, they won't be compatible with iOS 11.
If you haven't updated yet, you can use our guide to determine which apps will work with iOS 11.
3. Your iPhone's suddenly filling up its storage
One user has reported that the update to iOS 11 began to slowly increase the system storage on their device until the device was almost full. This error doesn't appear to be linked to specific apps, but rather just the storage that the system itself takes up. This is an issue that has cropped up even in the Beta for iOS 11, Unfortunately, there's no clear resolution for this issue at present, and you may want to revert to your backup and wait for iOS 11.1 if you experience this issue.
4. The Home button is slow to wake up the device
Multiple Apple users have posted that, after updating their old iPhones to iOS 11, their lock screen freezes for around 10 seconds, appearing to stall out or slowly load up before letting them use their device. Nothing could be more tedious than waiting around for 10 seconds just to check a notifications now and then. This is the type of problem that may resolve itself over time, as the new operating system gets familiar with your device and files. But if it persists more than a week, it will likely be worth restoring a backup of your phone and waiting for Apple to issue a fix for this.
5. Poor battery life with iOS 11
It seems that every new version of iOS invariably comes with a whole host of complaints that older iPhones have their battery life severely impacted. If your battery is dying early and it's not simply because you're spending more time playing with all the new features and learning all the new iOS 11 tricks, there are a lot of things that could be at the root of it.
Older apps may not be playing nice with iOS 11. You can check to see if that's the case by going into Settings > Battery and seeing which apps are using the most battery. If any apps that you hardly use are draining it like crazy, you might want to disable them until they get more iOS 11-friendly updates.
It may also just be that it takes a little time for iOS 11 to get comfy with your device. This process could take a few days, so you might want to just wait it out. In the meantime, you can turn off GPS, Wi-Fi, and Bluetooth when you're not using them. You should also lower the brightness of your screen and disable apps refreshing in the background (Settings > General > Background App Refresh).
6. Your device is overheating
There are plenty of reasons a phone can overheat, and complaints seem to crop up around new software updates. Maybe it's iOS 11's fault, maybe it just that your phone is working hard. In any case, you can temporarily address the overheating by turning the phone off, keeping it out of the sunlight or other heat sources (like the top of your computer) and exposing as much surface area as possible to the air (which means taking it out of any case and potentially propping it up. It's worth noting that charging your device won't help cool it down any, so wait until it's cool to plug it back in.
If your habits haven't changed and your device is continuously overheating when it didn't usually before, it may be time for you to consider restoring an earlier backup of your device. A short battery life may be annoying, but overheating can seriously damage your device, and iTunes won't restore a fried CPU.
7. Power button isn't working
If something goes wrong with the update and your power button stops working, you can shut your device down in the menus. To do this, go to Setting>General, and scroll all the way to the bottom of the list, where you'll see a "Shut down" option that will give you a slider on screen to turn your device off. This is especially handy if you are trying to restart or power down the phone because something else is going wrong, such as overheating.
8. iOS 11 won't let you send email with Outlook/Exchange
Apple has acknowledged a bug that's preventing some iOS 11 users from sending emails through certain Microsoft-run servers. The error message says "Cannot Send Mail. The message was rejected by the server." Unfortunately, if this is the case for you, you may have to wait until Apple and Microsoft sort out the issue and use a different device to send those emails.
9. Control Center isn't how you want it, lacks features you want, or has features you don't want
Control Center is Apple's handy new way of controlling many aspects of your device, whether that disconnecting from Wi-Fi or quickly switching songs. You may have heard all abut what Control Center can do only to find that it doesn't have all those features right there and ready for you when you install iOS 11. Or it it may seem cluttered with tools you don't think you'll ever use. Luckily this is an easy fix, as you can customize the iOS 11 Control Center by going to Settings > Control Center > Customize Controls.
10. Control Center keeps on popping up while playing games
As handy as Control Center is intended to be, Apple made sure you could easily access it simply by swiping up from the bottom of your device's screen. Unfortunately, this can mean you accidentally swipe it onto the screen when you're in the middle of using an app or playing a game. You can disable this access method while in other apps by going to Settings > Control Center and disable the ability to access it within apps.
11. Control Center isn't actually turning off Wi-Fi or Bluetooth
If you're running into battery-life issues, like to stretch your battery life as much as possible or simply want to avoid risky wireless connection situations, you might want to turn Wi-Fi and Bluetooth off when you're not using either. You'll probably pop open the Control Center and toggle both off, except it just so happens those controls won't actually turn either off. They may disconnect you from the networks or devices you're currently connected to, but they'll leave the Wi-Fi and Bluetooth radios on. If you want to turn both off, you'll have to go into the main settings menu to do so, or you can use Airplane Mode to shut off all the device's radios.
12. The new Dock at the bottom of your iPad keeps disappearing
If you just got iOS 11 on your iPad, you might be loving the new Dock at the bottom of your screen that keep your favorite apps and tools handy. It's just like the Dock in Mac OS. However, you may find it occasionally or frequently disappearing on you. Don't worry. It's supposed to do that. To bring it back, all you have to do is swipe up at the bottom of the screen where it hides when not in use.
13. It's going crazy with your image formats
iOS 11 signals Apple's commitment to a newer image format: HEIC. This new file type compresses images more than JPEG, so your images won't take up as much space on your device. But not every device out there supports HEIC, and Apple knows this. To make it easier for Apple users to share their photos with others, iOS may convert them to JPEG when they're sent, or even if they're being uploaded online. If this frequent file-type swapping is a nuisance, you can disable it by either stopping the conversion from HEIC to JPEG, or by having your device take photos as JPEG files instead.
14. Messages not backing up to iCloud and deletions not syncing
If you've been looking out for all the cool new features coming with iOS 11, you probably noticed that Apple planned to make it very easy to backup Messages in iCloud. Messages would even be synced across devices, so you wouldn't have to delete a conversation thread on every single one of your Apple devices.
Unfortunately, if you're having trouble finding that features, it's because it's not there yet. Apple has this feature planned for iOS 11, but it will be coming in a later iteration of the operating system.
15. Can't make Apple Pay payments to friends
This is another case of an iOS 11 feature that isn't coming with the operating system at launch. If you're trying to make direct payments to friend using Apple Pay, you're going to be disappointed. While you can currently use a load of other apps to accomplish this, you'll have to wait for a future update of iOS 11 before the feature is available through Apple Pay.
16. Can't use Animoji
Unfortunately, no one can use Animoji right now. There's no fix for this at the moment. The new animated emoji that allow you to have an emoji mimic the movements and expressions of your face relies on Apple's facial recognition technology, and that's only available on the iPhone X. If you desperately want to use Animoji, the only fix is to get an iPhone X, but it's not available until November.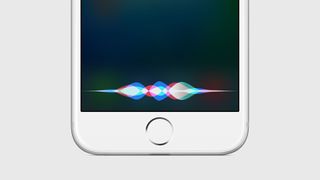 17. Siri sounds different
iOS 11 has come along with updates to the way Siri speaks, making her sound more natural and less robotish. This will hopefully be nothing but an improvement, and if you don't like it, there's not much you can do besides sticking with the old iOS. On the other hand, if Siri now has a man's voice, it may be that you didn't realize this has been an option in iOS for some time. If someone else was playing around in your phone and switch Siri's voice, you should easily be able to go back into your device's settings and set Siri to have whichever voice you were using before (or perhaps try out some new ones).
18. Someone is taking pictures of you during FaceTime calls
This problem may be a bit of an outlier, but iOS 11 gives users the option to allow special screenshots within FaceTime calls called "FaceTime Live Photos." These photos are clear images of the person on the other end without the on-screen interface. If someone you regularly FaceTime is being a pest and taking loads of these Live Photos of you, you can disallow the feature by going to Settings > FaceTime and disabling FaceTime Live Photos. The other person will still be able to take normal screenshots though.
19. You can't get iOS 11
While iOS 11 is available for a lot of devices, Apple hasn't made the brand new operating system available for all of its past iPhones and iPads. You can check for all the specific iOS 11 compatibility list, but the simple answer is that you need a device at least as new as the iPhone 6 or iPhone SE, the 6th-gen iPod touch, an iPad Pro, an iPad Mini 2, or an iPad Air. Older Apple devices are not supported for iOS 11, so the only fix here is to grab a new one.
We can help you find a great iPhone deal if you want to upgrade to the latest phone and operating system without paying full price for every part of it.
20. The update just doesn't start
If you have a device compatible with iOS 11 but for some reason can't get the new operating system to download, there are a few possible explanations. If you don't have space for the new OS to download onto your phone, you may need to free up a couple gigabytes of space on your phone before you can download and start the update. You can also plug your phone into your computer, and download and install the iOS 11 update through iTunes.
Your phone may just not be responding to your command to download iOS 11 and install it. If that's the case, you can restart the phone or try force closing the Settings app. To do this, go to the app switching screen on your iPhone or iPad, find the settings app, and swipe up.
21. The update did not go as planned
If you've updated your iPhone or iPad to iOS 11 and anything seems to have gone wrong, there's an easy fix. If you're just unpleased with the way the update looks and feels, or it's overheating your phone and draining your battery like mad or is just generally not pleasing in some way, you can just restore your device with the backup you (hopefully) created. We have a guide for you on both how to backup and restore your iPhone or iPad.
22. Your phone won't start at all after the update
In a worst case scenario, an error while your phone or tablet is updating to iOS 11 could effectively brick it, meaning it won't start up. Fewer things more frightening can happen to a device packed with photos and videos and memories. But, if you've been listening carefully, you've already made a backup of your phone. You should be able to use this to restore your phone to its state before you tried installing the update, or whichever start it was in when you created the backup.
https://precept.it/wp-content/uploads/2017/10/323a28bc8e236c28786cc8488a09c0a6-970-80.jpg
545
970
James Smyth
https://precept.it/wp-content/uploads/2019/03/precept-it-PNG-transparent-300x87.png
James Smyth
2017-10-11 13:19:54
2017-10-11 13:19:54
iOS 11 problems: how to fix them