All-new storage solutions rumored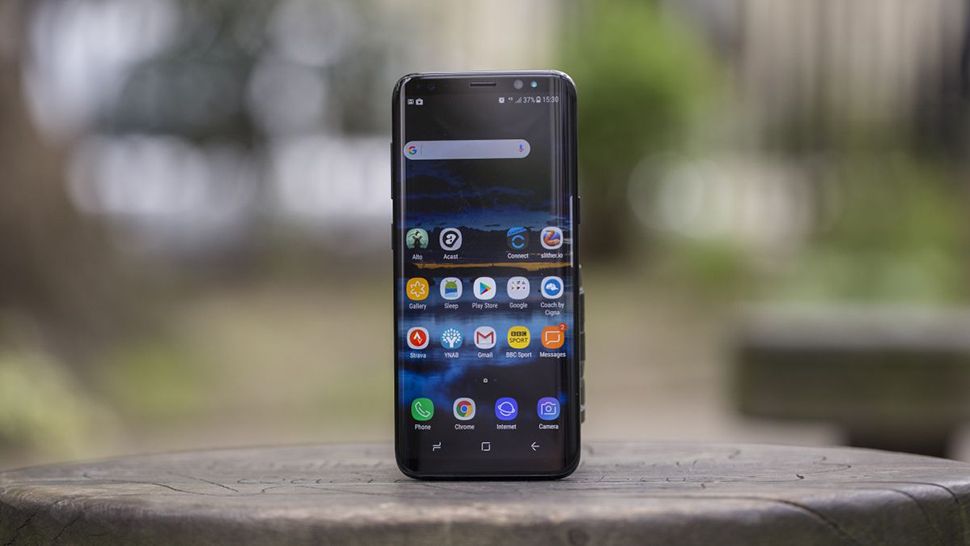 The Samsung Galaxy S9 is one of the first flagship phones we're expecting to see in 2018, and we've started to hear a few interesting bits of speculation about it – including a hint that the next generation of Samsung phones won't offer support for microSD cards.
That's hasn't come from anything we've heard from the Samsung supply chain, but rather it's the logical conclusion to the news that Samsung is now producing 512GB flash memory modules using the new eUFS (embedded Universal Flash Storage) standard.
With so much next-generation storage potentially on board the S9, presumably there's no need for a microSD port to add even more – it's a big step up from 64GB and even 128GB, and means we're unlikely to see the same kind of outcry as there was when the microSD card slot was pulled from the Galaxy S6.
Double the storage
Internal storage has always been faster than microSD cards, it's just been a question of making enough of it. The new 512GB chips pack double the storage into the same physical space as the previous 256GB eUFS components found in the most expensive Galaxy Note 8 handsets this year.
The new chips can store up to 130 10-minute 4K clips, says Samsung, while a 5GB Full HD video can be transferred to a solid-state drive in just six seconds.
The components do away with "potential limitations in system performance that can occur with the use of microSD cards", in the words of Samsung's Jaesoo Han.
If Samsung does offer 256GB and 512GB editions of its flagship phones next year, they'll certainly be more expensive. And the only reason that the microSD slot could be dropped is to help save some cost, as the price could reach dizzying heights.
However, just because there's 512GB storage option on offer, doesn't mean Samsung will definitely drop the microSD slot, which is as much a marketing exercise designed to keep those that just like the security of expandable memory as anything else.
By David Nield at techradar
https://precept.it/wp-content/uploads/2017/12/The-Samsung-Galaxy-S9-may-not-have-microSD-slot-and-heres-why.jpg
546
970
Steve Marr
https://precept.it/wp-content/uploads/2019/03/precept-it-PNG-transparent-300x87.png
Steve Marr
2017-12-05 12:12:10
2017-12-05 12:12:10
The Samsung Galaxy S9 may not have microSD slot - and here's why